Today, we wanted to show off some interesting QCT QuantaGrid solutions for computer engineering. Earlier this week, STH showed the performance of Intel Xeon Max for a number of different workloads. Last week, Patrick, our Chief Analyst was in Taipei and visited Quanta and saw some of these solutions firsthand. We had a number of questions on "why Intel Xeon Max" and since we did both of these pieces recently, we figured we would get Quanta to get us an example, and that example is the QCT for automotive.
QCT QuantaGrid for Intel Xeon MAX in Automotive CFD and CAE
Just setting the stage, we wanted to show how the Xeon MAX (or other processors/ accelerators) can be used for computer-aided engineering and design. QCT sent us this slide for servers it uses when it builds automotive industry solutions which have heavy CFD and CAE portions of the workflow.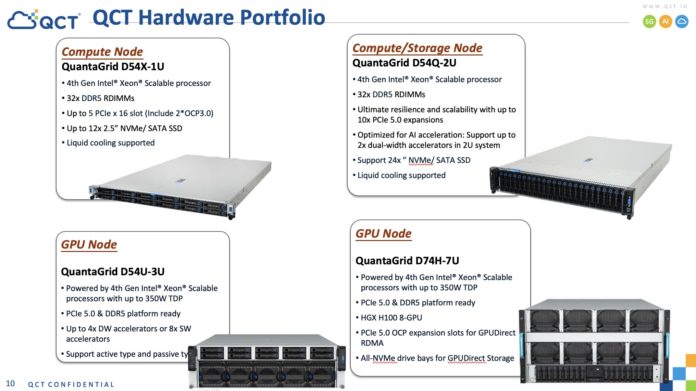 We actually saw the QCT QuantaGrid D54Q-2U in Taipei this last week. Since we are using assets from that trip (QCT sponsored us flying to Taipei) we are going to say this is sponsored by QCT. Although not our normal studio quality shots, here is the server that uses EDSFF NVMe SSDs on the front: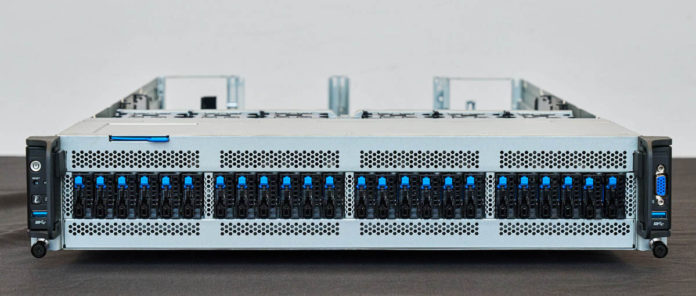 Here is an overview of the 2U server:
Here is what the CPU sockets look like. These are important because they can accept up to 350W 4th Gen Intel Xeon Scalable CPUs and Xeon MAX CPUs. There are some systems out there that do not support the higher TDP power delivery.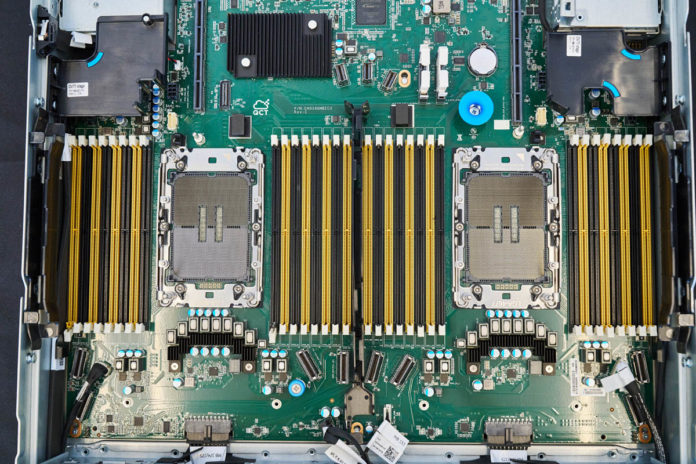 One of the big aspects of the server is the airflow that is able to cool these high-end CPUs still using air cooling. We will also show liquid-cooled results soon for Xeon MAX.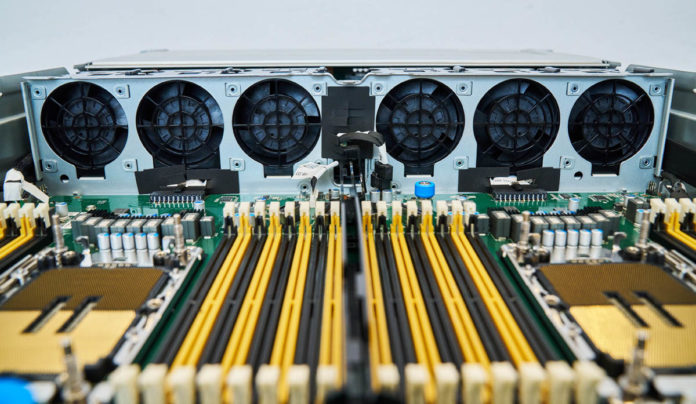 Since we had just gone over some of the Xeon MAX versus Xeon Platinum results earlier this week, and QCT is able to use both in the server, the company had examples of what happens with Xeon MAX. One of the big cases was doing data visualization for CFD using OpenFOAM, so we asked about what the differences were using OpenFOAM and Xeon MAX versus 4th Gen Intel Xeon Scalable.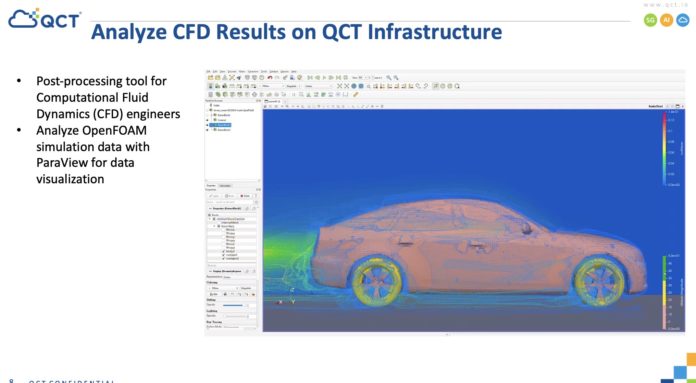 Here is what QCT came up with using the Intel Xeon Platinum 8458P and the Intel Xeon MAX 9468 in HBM-only mode with both SNC=1 and SNC=4 modes. Aside from that, we need to point out in this comparison that the Intel Xeon Platinum 8458P is a 44-core part while the Xeon MAX 9468 is a 48-core part. While there are about 9% more cores, clock speeds on the Xeon Max are 8-22% lower than the Xeon Platinum being shown here. The bigger takeaway is really the SNC tuning.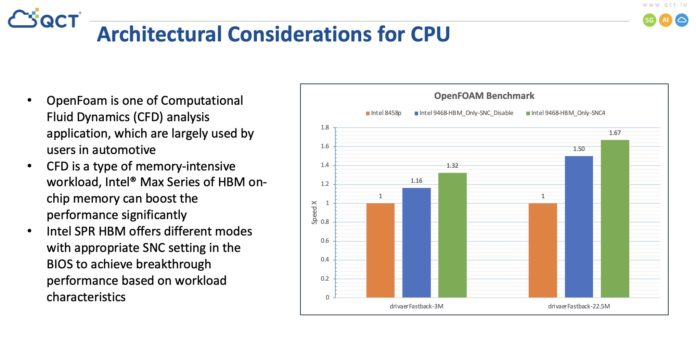 We just looked at the Intel Xeon Max 9480 CPU, the 56-core version in our Intel Xeon MAX 9480 Deep-Dive if you want to learn more about that and what "HBM-only" and SNC=4 means.
It was great seeing other results that highlighted the point we made in our Intel Xeon MAX piece that it can be significantly faster than standard Xeons in some workloads, but also can be tuned to increase performance even more. In case folks wonder, part of the idea is that for some high-value parts of the design pipeline, one can simply swap Xeon MAX CPUs into the same servers and deploy common platforms across an organization. Again, QCT sent us the Automotive industry as an example showing the HPC parts and the other parts of the pipeline that might be serviced by other parts.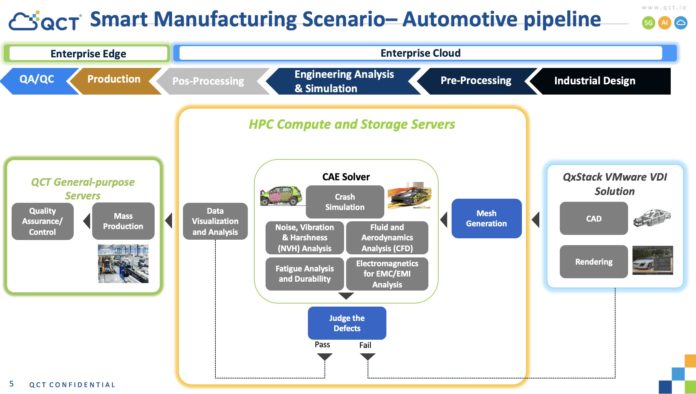 That was something that we learned last week at QCT that they are actually driving these solutions and picking CPUs and even GPU-based systems based on the applications being used at different parts of the workflow.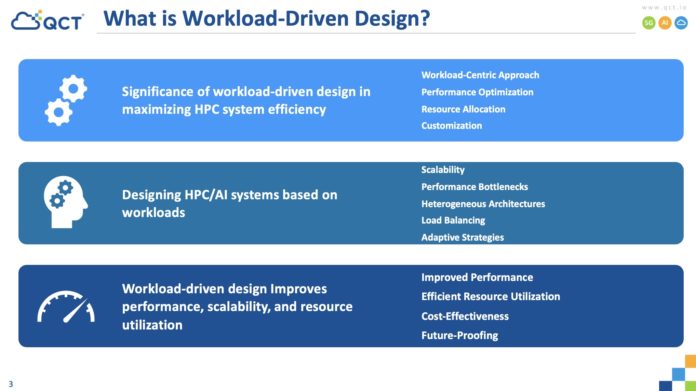 QCT also has a DevCloud that includes a number of different tools and workflows ranging from applications like OpenFOAM to AI and storage solutions.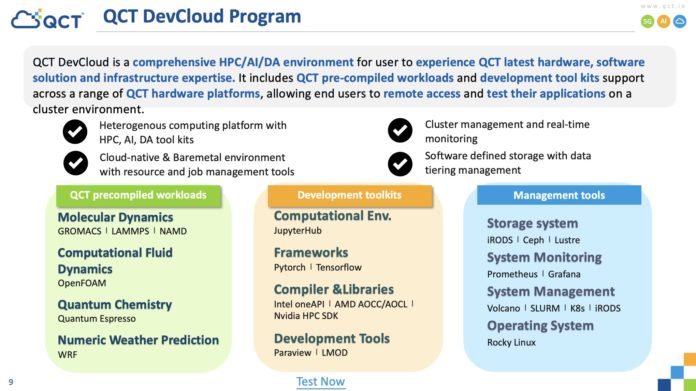 We have a piece coming that we recorded in Taiwan about liquid cooling Intel Xeon MAX servers and the development platforms, so stay tuned for that.
Final Words
We wanted to take this opportunity to show off a great use case for the Intel Xeon MAX CPUs that we showed earlier this week and how those work in overall workflows. Since we were at QCT last week, we were able to get them to send an example from an automotive workflow where QCT usually profiles different parts of the pipeline and then picks the right servers and CPUs for those servers. Some have seen our coverage and thought that going Xeon MAX was all or nothing. It seems like how these are actually getting deployed is more like what one would expect, in targeted parts of the pipeline.
At STH many of us are automotive enthusiasts as well and usually automotive design is a great example of where HPC clusters are used for some of the engineering workflows, but then other systems are used at other steps. It seemed like an easy way to combine the two themes from the first half of September into a more practical example. One question we have gotten is "where is this used?" and we wanted to shot this as an example.
Source: ServeTheHome