The QuantaMesh T1048-LY4R is a new generation Layer2 management switch which provides 48 10/100/1000Base-T downlink ports & 4 10G SFP+ uplink ports for data transmission. T1048-LY4R is ideal for Rack-scale Cloud Management Switch for data center administrators to use 48-port GE connections to connect to the management port of servers and spine-leaf switches to do the whole rack management.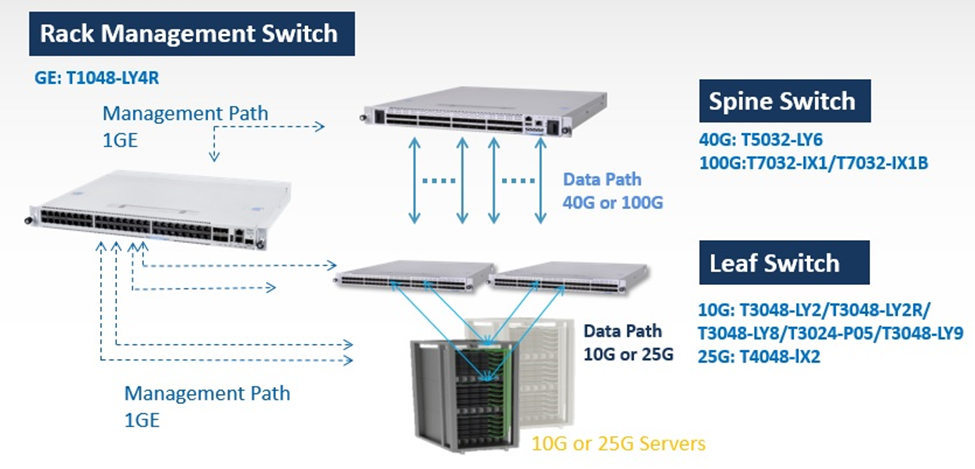 Besides the data ports, the T1048-LY4R also equips a USB port for adding updates or other OSes, a standard RJ-45 serial console port, and both RJ-45 copper and SFP fiber interface management ports for flexible deployment. All the IO ports are conveniently located in the front panel for network administrators to easily access.

QuantaMesh T1048-LY4R (Front Panel)
QuantaMesh T1048-LY4R is based on the Broadcom Hurricane2 solution, which supports 3MB packet buffers and 32K MAC address tables to provide 176Gbps switching capacity. It runs on the Intel x86 Atom C2338 1.7Ghz CPU to provide great performance. Sufficient memory and storage space (microSD flash) is available for automation of management tasks, and a Baseboard Management Controller (BMC) for a complete Intelligent Platform Management Interface (IPMI) 2.0 compliant architecture. Networking administrators can monitor switch system status via BMC to get system temperature, fan speed, system voltage, and power consumption. Administrators can also report, view, and clean BMC events log, and control the fan speed, remote power on/off/reset of the switch via IPMI commands to unify the data center management experiences over the whole rack.
In order to provide a robust system, the LY4R supports 2+1 fan redundancy. For the system power, we offer two options for the power supplies. One is equipped with a single hot-swappable PSU, the other is equipped with two hot-swappable redundant PSUs. Both options have front-to-back and back-to-front airflow direction SKUs. The total system power consumption is around 66W. All of these features are packed into a convenient compact 1U size (chassis size: 439 x 393.7 x 43.4mm).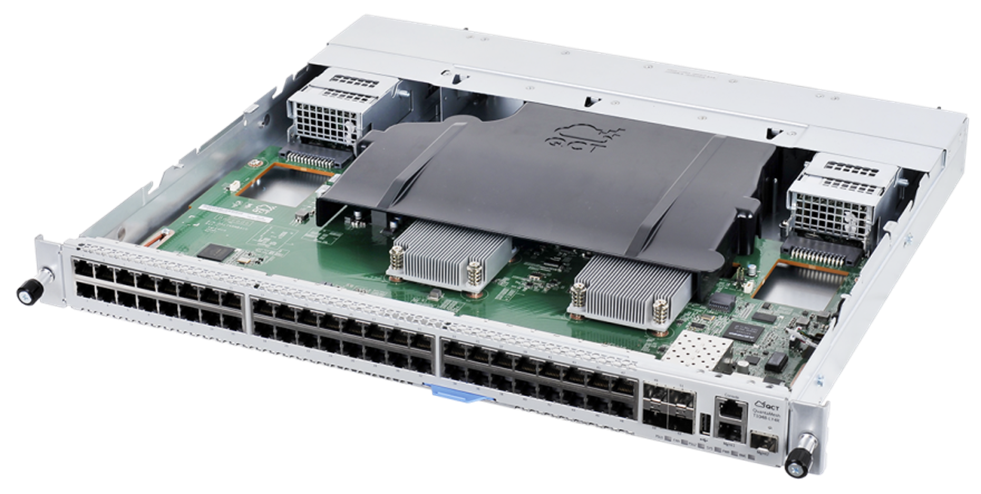 QuantaMesh T1048-LY4R (Internal)
T1048-LY4R is a bare metal switch with Open Network Installation Environment (ONIE) pre-loaded for networking administrators to easily adopt network OSes which support the ONIE installer to achieve agile installation and fast response for today's data center demands. Cumulus Linux is available as a network OS option. The T1048-LY4R supports Open Network Linux (ONL) as well for administrators to adopt ONL which supports multiple switch fabric APIs
For more info, please contact:  [email protected]