QCT Presented New Server-Solutions based on 2nd Gen EPYC™7002 Series Processors
Where else but in Rome could AMD hold the official European launch party for its new 2nd Gen EPYC Processors, rightfully codenamed Rome. The event started on September 18, 2019 at the Sheraton Parco de' Medici Hotel, where AMD had invited around 200 guests that included business partners, OEMs, ODM, and ISVs from across Europe.
The event was marked by numerous keynotes and demos within the Partner Gallery. After announcing its key server and cloud provider wins, AMD introduced its new 64-core, 280-watt CPU that is aimed for high-end HPC. They also gave an overview on the 100 world records that the EPYC "Rome" Processors so far were able to break. (All 100 records are listed on AMD's website here).
A Very Special Event for QCT
QCT had been invited to the summit to showcase two of its innovative server solutions based on the 2nd Gen EPYC 7002 Series Processors. For the QCT staff this was also a great opportunity to network with European enterprises and university customers.
"For QCT, this was a very special event in which we gladly participated", summarized Mike Yang, president of QCT, during the event. "It reaffirms our special relationship with AMD and it shows that QCT has managed to combine the benefits of AMD EPYC processors with our comprehensive, consistent designs, to ensure that our customers always get the best solution for each of their specific needs. We are particularly proud of that."
In Rome, QCT presented the following two servers:
QuantaGrid D43K-1U – designed to unleash the power with dual AMD EPYC™ 7002 Series Processors. It features up to 4TB memory capacity, 5 expansion slots, and a single width GPU support within a 1U chassis.
QuantaGrid D43KQ-2U – powered by dual AMD EPYC™ 7002 Series Processors supporting up to 10 PCIe® 4.0 expansion slots and capabilities. It features two dual-width GPU accelerators with optimized thermal conditions, 24 U.2 NVMe drives, and tool-less/hot swappable serviceability components found in all QCT rackmount servers. The QCT management, Maurizio Riva, QCT Vice President for the EMEA region and Ditmar Brunell, our Pre-Sales Account Manager for EMEA region, did an excellent job demonstrating the features and benefits of the QCT products and discussing complex technology details with the attendees.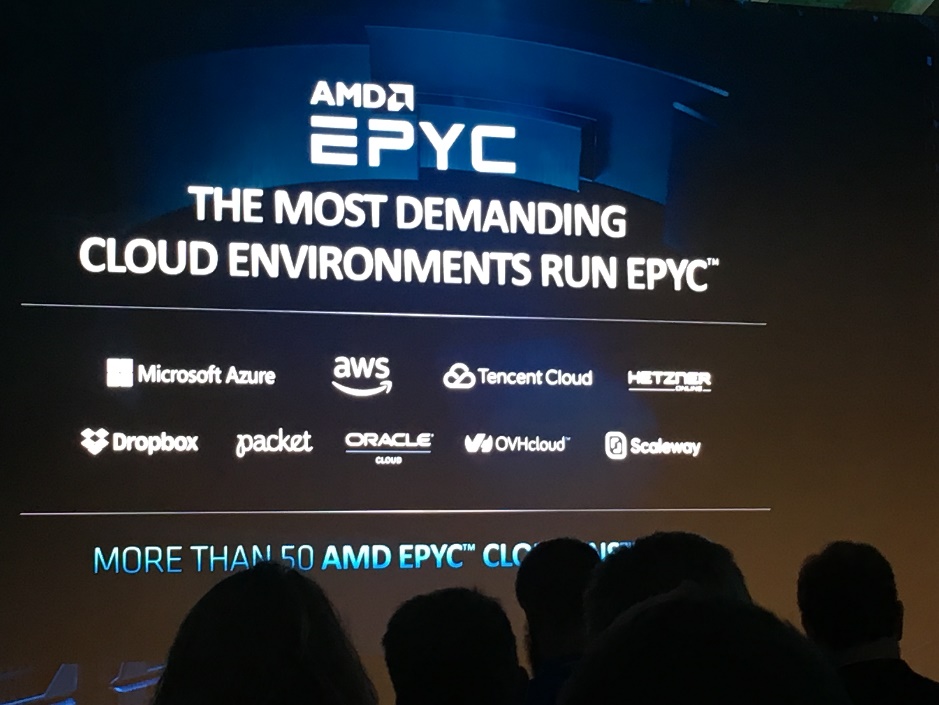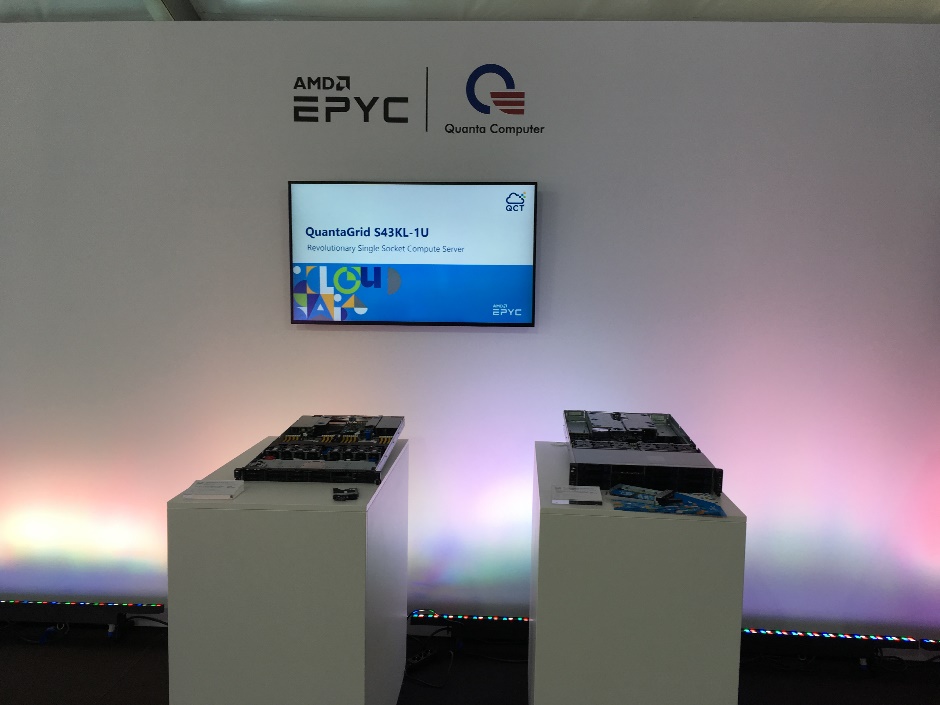 The launch event was very well received by all participants. The numerous high-level and deep discussions we had with customers and prospects confirmed once again that QCT is regarded as one of the heavyweights in the industry.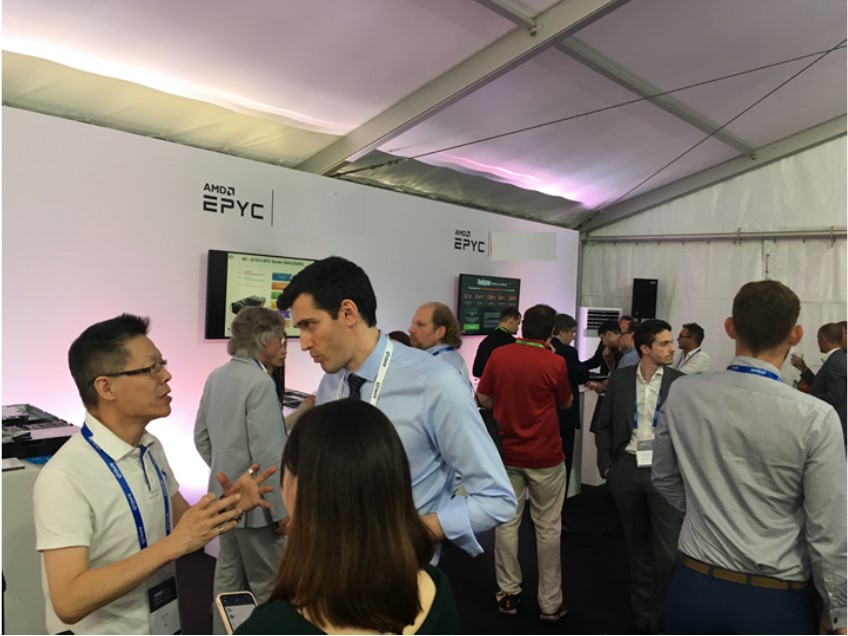 You can also find QCT on Facebook, LinkedIn, and Twitter – where you will also find the latest information and product announcements.