The global data center market size will grow by USD 284.44 billion during 2019-20231. For 2020 and beyond, QCT sees the following trends and topics:

Open 5G Infrastructure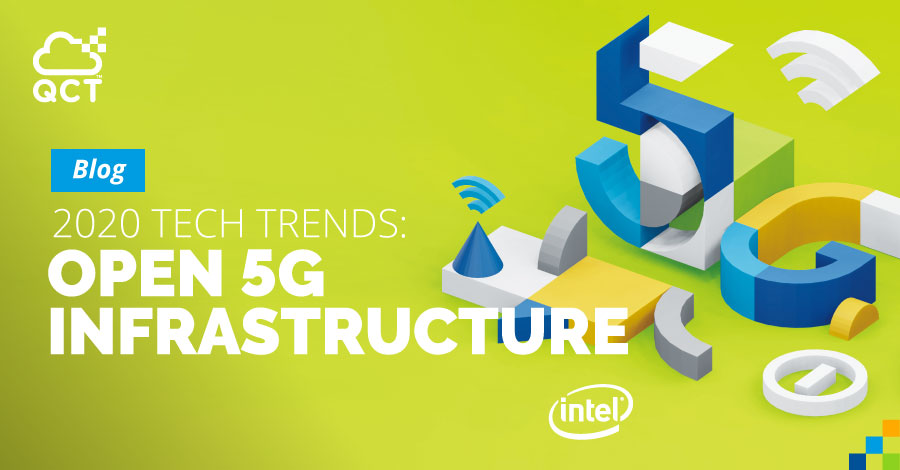 5G is set to change the way we live and work, providing both significant opportunities and challenges for businesses. While hyperscale data centers get a lot of the attention, operators will be looking for an infrastructure that is optimized for performance and one built on open technologies. In 2019, Rakuten began building the world's first end-to-end cloud-native 5G infrastructure that shows how a disruptive architecture will lead to a connected society of millions of devices. It won't happen overnight, but 2020 will see an increase in real-time processing and partnerships, supporting connected devices with faster speeds and lower latencies. Just at the beginning of the year, Etisalat in UAE followed Rakuten's footsteps to launch its Open vRAN in the region. We will see more open initiatives for 5G networks from now on as an inevitable trend to greatly lower 5G implementation costs is looming. One example comes from the O-RAN Alliance, who recently ran plugfests and proof of concept to demonstrate functionality and multi-vendor interoperability, which will accelerate the co-creation of future 5G services built upon open technologies.

Prevalent Artificial Intelligence across Cloud and Edge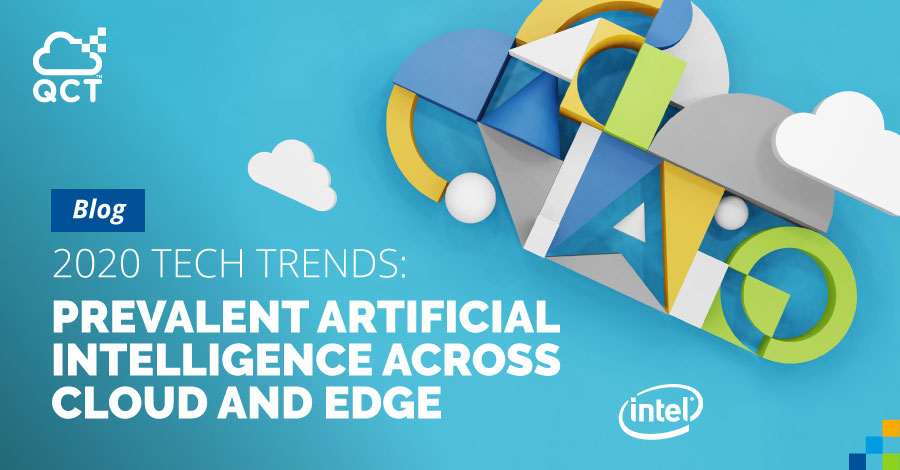 With edge computing on the rise, 5G will be critical for its adoption which has already started taking place in many parts of the world and it will continue to do so in 2020. Centralized data centers will continue to be a crucial component for most digital services, but the edge will be the driver to get distributed computing closer to the data itself, to various devices, and regions where low latency is needed for deterministic experiences to be handled in real time. Intel currently offers toolkits in references architectures for edge platforms like the Converged Edge Reference Architecture (CERA), which brings together multiple hardware and open software components to support various enterprise workloads with a unified solution. With this type of decentralized deployment, AI capabilities need to be embedded across the cloud and edge for big data environments to drive predictions, identify patterns, anomalies and the like – this will no longer be a "nice to have", but become a "must". NVIDIA announced its EGX Edge Supercomputing Platform at Mobile World Congress Los Angeles last October to showcase how their early adopters are securely delivering next-generation AI, IoT, and 5G-based services at scale, with low latency. Surely, to accelerate the move to the edge and to get demanding AI workloads at the edge, we will see more seamless experiences driven by Intel, NVIDIA, and AMD.

Cloud Computing Continues to Thrive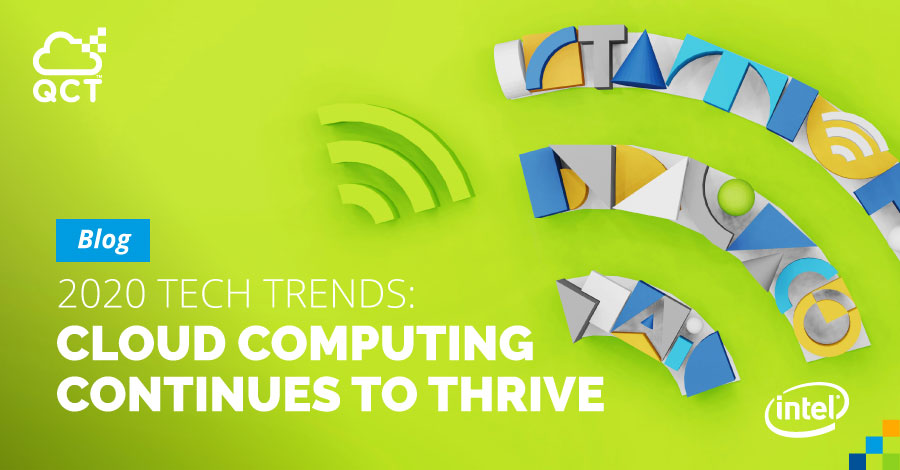 The shift to cloud computing has been the catalyst of innovative solutions that will transform this industry. According to Forrester's Predictions 2020: Cloud Computing report, the combined market value of Software-as-a-Service (SaaS), Platform-as-a-Service (PaaS), and Infrastructure-as-a-Service (IaaS) will reach $411 billion by 2022. Another report by technavio, Global Data Center Market 2019-2023, also predicts a $284.44 billion growth in the global data center market size during that period of time. A significant proportion of this budget will be spent on modernizing enterprise core business apps and processes. Therefore, over the next few years, cloud platforms, both private and public, will be the accelerator for digital innovation. Managing business critical applications on the cloud will be the challenge, and to not give up too much control, cloud spending will fall to the private cloud. Hybrid cloud provides such an answer to simplify the entire management experience, for its success businesses will need a consistent technical foundation across the private and public cloud in order to have consistency, control, and flexibility for infrastructure management.

---