Source: ServeTheHome. The article was published on October 22, 2023
ServeTheHome reviewed some of QCT's latest storage servers in a recent article called "Checking out QCT QuantaVault JB4603 for Ceph and More," which is a byproduct of their recent trip to QCT headquarters. Three servers were covered in their story, ranging from high-density 1U storage (QuantaGrid S54S-1U), general – purpose 2U server that supports high performance and capacity-driven storage (QuantaGrid D54Q-2U), to the massive 4U JBOD that features up to 60 HDDs/SSDs (QuantaVault JB4603). Powered by Intel, these options support a wide spectrum of storage needs including large-scale Ceph storage and GRAID SupremeRAID.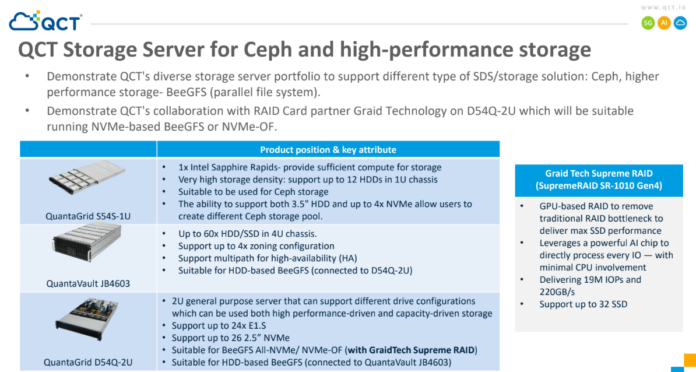 Fig. 1 QCT Ceph Storage Server 2023
ServeTheHome spent most of this article deep-diving into QuantaVault JB4603, an innovative JBOD that not only accommodates lots of drivers, but also has SAS expanders (see the empty spots in the figure below) that gives connected storage servers the ability to have faster drive interfaces, effectively doubles the per-lane speed of the back-hauls and cascading connections. Furthermore, this chassis can be configured to either present 60 drives to a single or two hosts (dual path).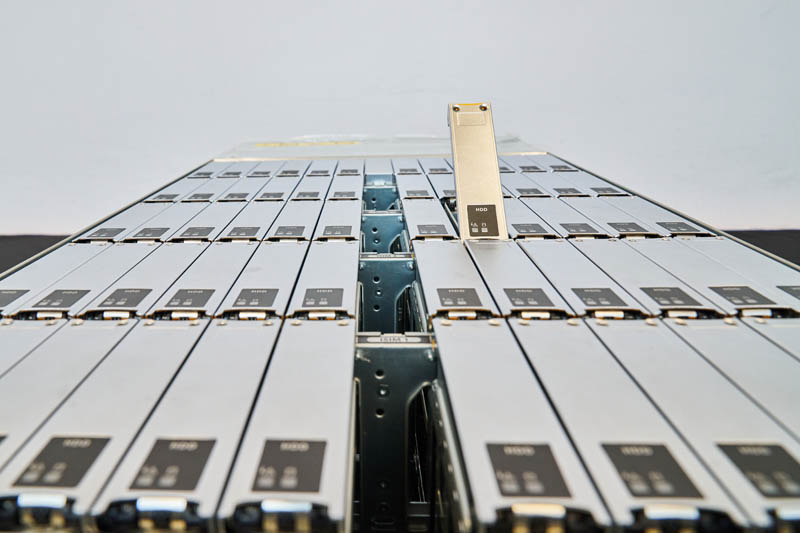 Fig. 2. QuantaVault JB4603 4U 60 drives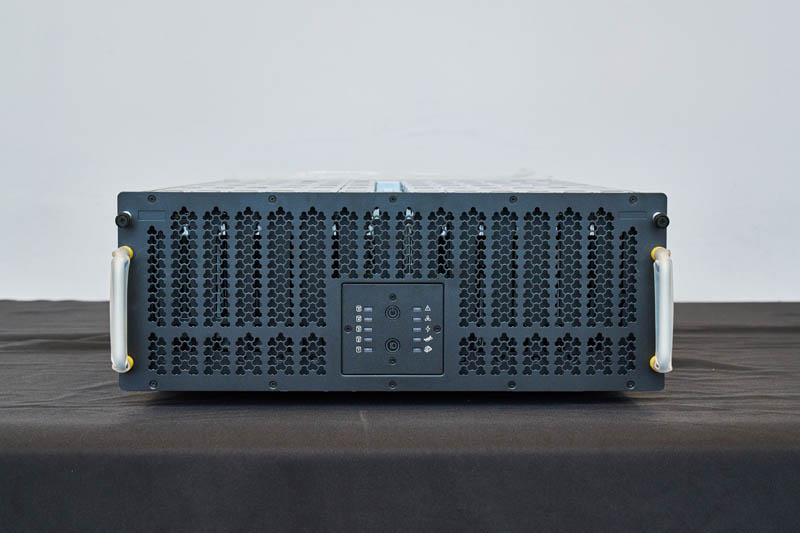 Fig. 3. QuantaVault JB4603 4U front
For more details, read the full article here.